The Minnesota Pollution Control Agency (MPCA) examines waste management for the entire state via the Select Committee on Recycling and the Environment (SCORE) Report. This data details tonnage and rates for state-wide recycling, composting, waste-to-energy and landfilling from all 87 counties. Data from the MPCA indicates that Minnesotans are generating less waste than predicted utilizing historic data. Accurate data for waste reduction, meaning source reduction or waste prevention is difficult to quantify.
State legislation has defined recycling goals for all counties based on recycled materials by weight of total solid waste generated. Greater Minnesota counties must recycle a minimum of 35% by weight. WTE facilities significant increase recycling rates by capturing recyclable materials post processing, also called "second chance recycling". Many Greater Minnesota counties are exceeding their state goals significantly! In the Twin Cities metro, counties will be required to recycle 75% of solid waste by 2030.
The waste hierarchy with detailed tonnage for each category based on 2020 data is shown here.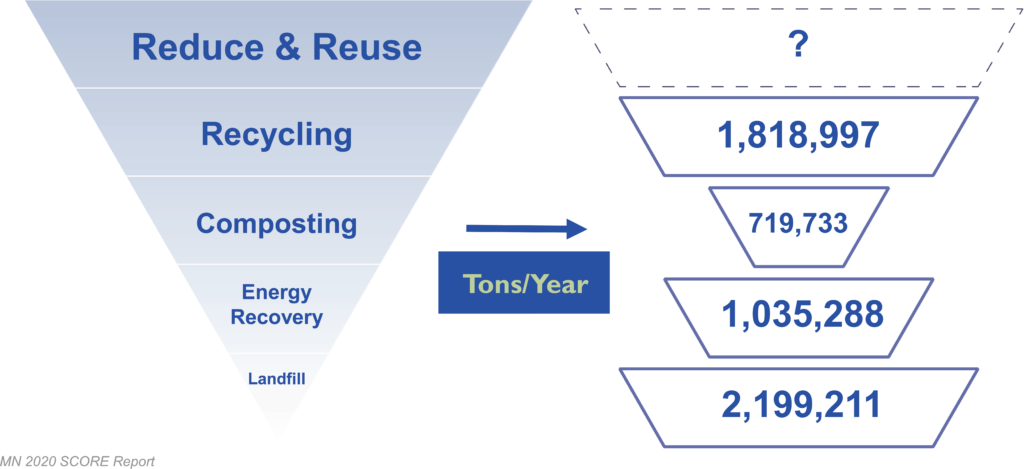 Otter Tail County is currently exceeding state recycling goals. In 2020 they recycled 46% of their solid waste, 24% standard recycling and 22% organics recycling. By comparison, the state as a whole recycled 44%, 32% standard recycling and 12% organics. WTE plays a key role is recycling more materials due to the sorting process, specialized machinery and advanced technology.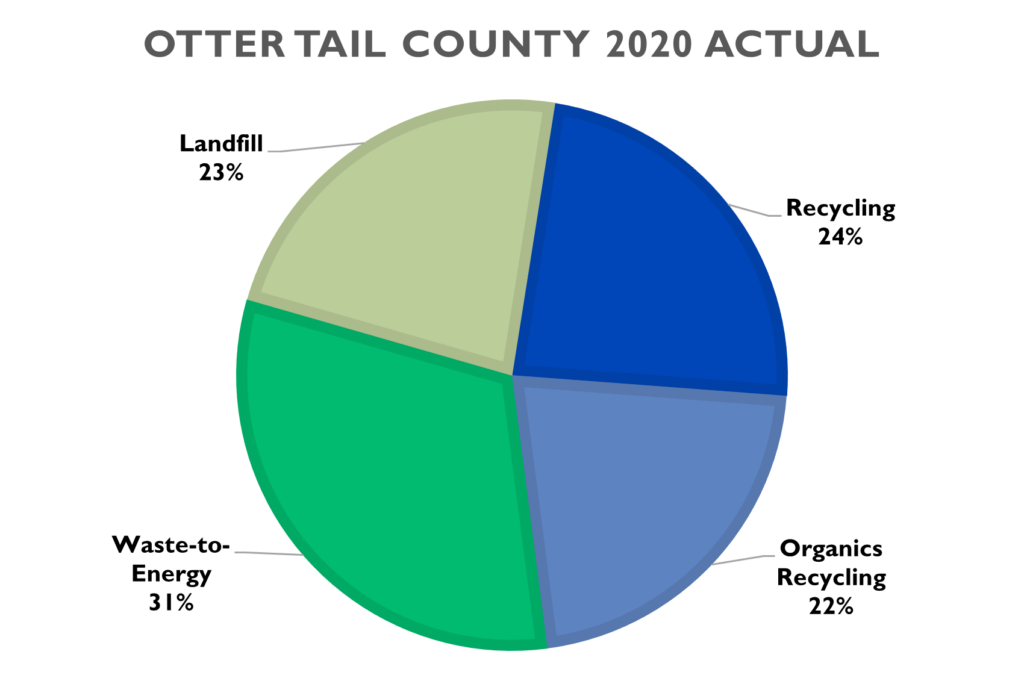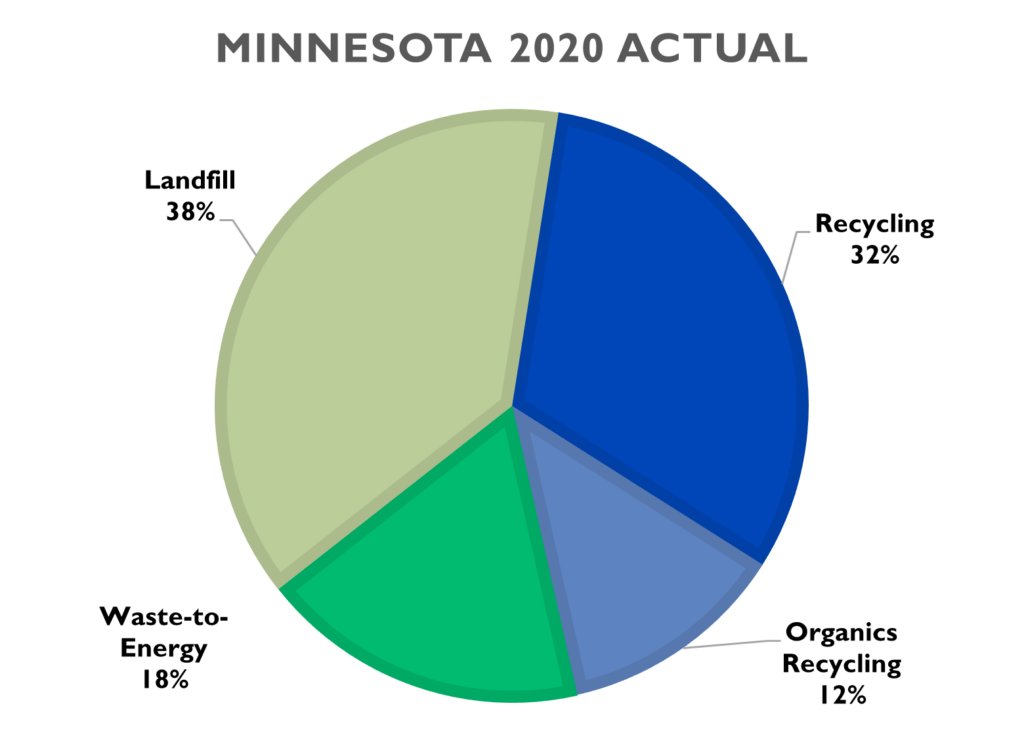 The waste management hierarchy is defined by state law and illustrated in this graphic...
Resource recovery, or waste to energy (WTE), is the process of generating energy or steam from the processing of...
Zero waste can be a priority for a county, city or even an organization, but what does it truly mean?
The Minnesota Pollution Control Agency (MPCA) examines waste management for the entire state...
Minnesota's resource recovery facilities annually process into energy enough garbage to fill...
MRRA members enjoy access to specialized and required training, annual educational workshops, quarterly meetings, facility tours and much more.